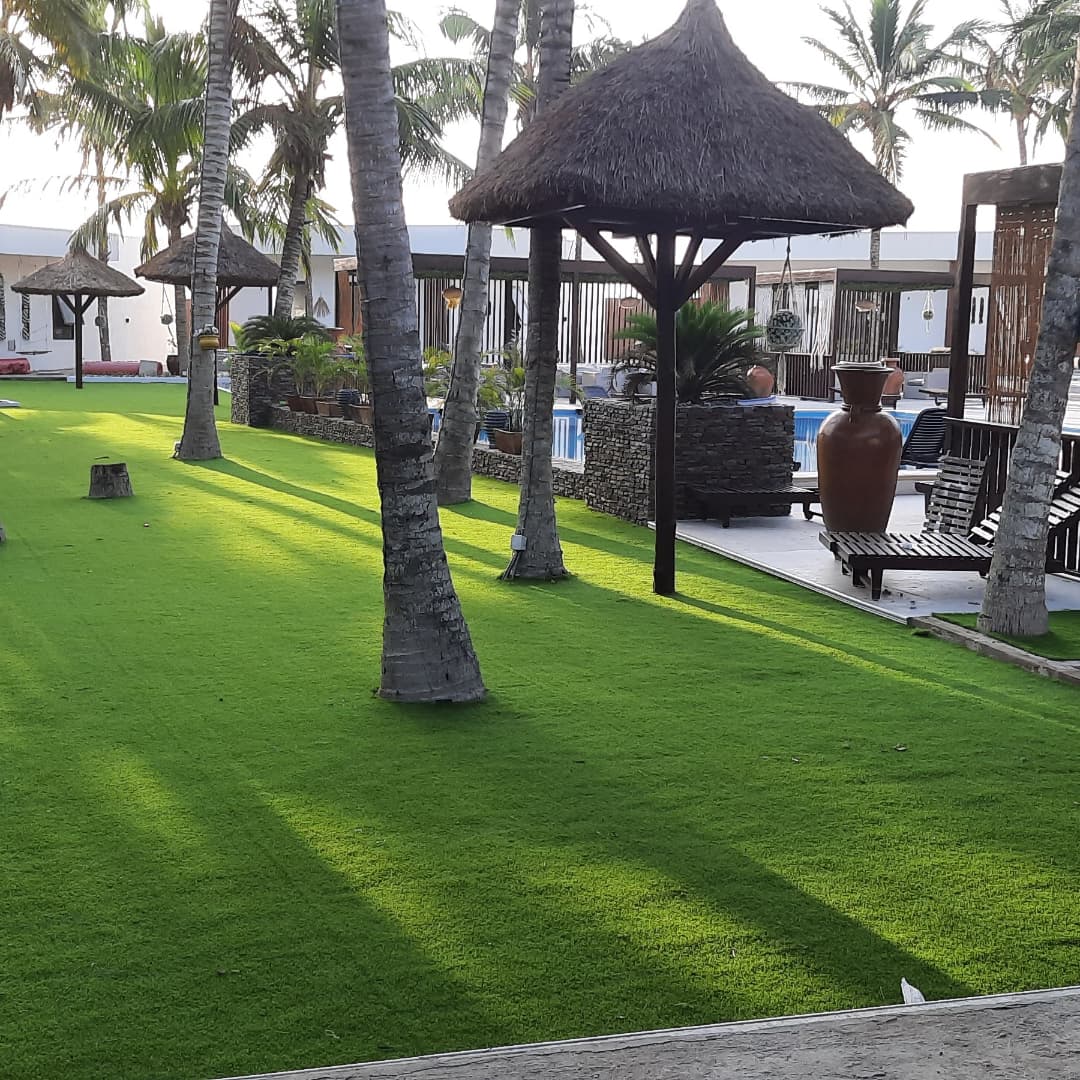 About Turf Ghana
We Provide The Best Lawn
Service From 10 Years
Turf Ghana is a transformational Landscape Company specialized in Artificial Turfs in West Africa; it's a subsidiary of Softpay Technologies Limited – a company specialised in construction of Astroturf pitches, Sales and installation of artificial green grass for residential homes & apartments, hotels and recreational facilities.
---
Why Choose Us
We are the sole direct importers and distributors in West-Africa for our mother company, a leading producer of artificial grass internationally with extensive manufacturing plants all over Europe & Asia.
Turf Ghana, we pride ourselves in providing our customers with a quality grass and a professional finishing/installation. We cover the whole of Ghana and immediate neighboring countries in West-Africa.
Inspired Learning Adesua
2022-09-25
Very Good Product / Grass, for my lawn and i recommended them to a school and they did a fantastic job. Kudos
LiveTv Adesua101
2022-09-04
Best company to buy Turf Grass from... Good customer service...
Trustworthy and experienced. They will deliver to meet your expectations.
Turf Ghana is a unique business minded group of people working to ensure artificial turf is available at your doorstep and also moderately priced. They are also into cheese tents.They work with speed and also deliver before the scheduled time. You can trust them for quality, efficiency in delivery and affordability. CEO- SOLUTION FOUNDATION INTERNATIONAL
Excellent in delivering and installing as well
Rose Abena Peprah
2022-08-29
Quality Artificial grass carpet is what l always get.Their great empathy towards me is super Good communication and teamwork is very impressive.
Paa Kwesi Fynn Hope
2022-08-29
Excellent work ethic. Very professional, timely and beautiful finished work. I have no regrets engaging them.
I bought artificial grass carpet and it was good and their prices are low compared to others.
Good communication with clients. They make sure you are getting what you need the way you want it